Conversation
The way it was meant to be:
in your own voice.

Speech-to-text lets you read along as you listen.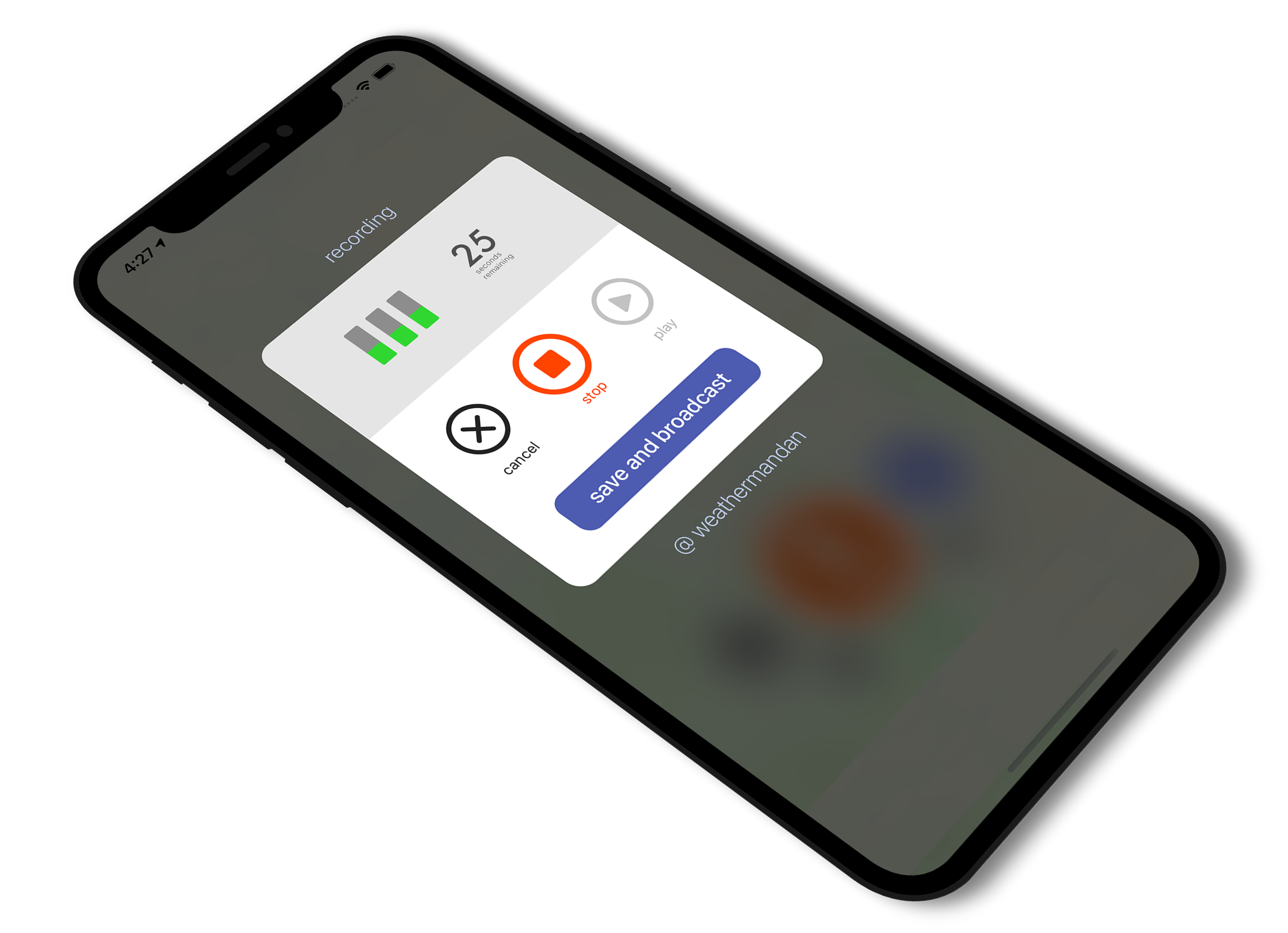 TESTIMONIALS
What they're saying
"I can't believe how good this app is! I may never go back to work!"
Speed Racer
Levitttown, NY
"I'll tell you what, this is probably one of the best CB radio apps they've ever put out for a phone. Just got it today and am really liking it."
Topgun
Greenback, TN
"I've tried the other apps and this one is hands down my favorite. I'm having a blast!"
Midnight Rider
Ohio, USA
"This a great, great app! Thank you so much for this one..."
IslandPop
Barrigada, Guam

FREQUENTLY ASKED QUESTIONS
How does it work?
Press the play button to listen to recent broadcasts. Tap the record button, talk, and click the Save button to transmit your own broadcasts.

Is it free?
Yes.
Can I limit what I'm hearing?
Yes. You can listen to sounds worldwide, within a selected range, and you can mute those you don't want to hear.
Is there an Android version?
Of course!